Welcome to the Mother In-Law suite idea Gallery!
Below you will find a gallery of pictures we've collected of some successful mother in-law suite renovations.
If you have some pictures you would like to share let us know by contacting us here. We want to grow this gallery into a great resource for garage conversion pictures, Basement remodeling pictures, Home addition pictures and even new homes that include a mother in law suite.
Click here for sample Floor Plans
Garage Conversion Gallery
Click the picture to see the rest of the gallery.
---
Basement Conversion Gallery
Click the picture to see the rest of the gallery.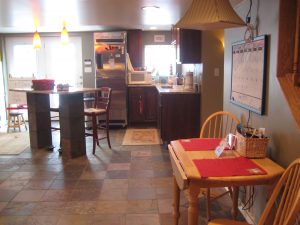 ---
Home Addition Gallery
Coming soon!
Some of the options you may need could include:
Full bath
Kitchen
Sitting room
Fireplace
Exterior entrance
Accessibility
Your suite may be constructed for immediate accessibility, or with future accessibility in mind. You may need:
Contour side entrance tub
Roll in shower
Bath with a five foot full turning radius
Collapsible under cabinets in the kitchen and bath
Wide hallways
Accessible door openings
Entrance ramp
Hospitable standards with separate auxiliary power
Whatever your needs may be we are dedicated to providing you with information and resources to help you get everything you need in your in-law suite and nothing you don't.
Try our Free and simple Design Form to help you start designing your In-Law Suite! Click Here to get started!
Related Articles:
How we Built our Garage In Law Suite
My wife and I knew we had to do something rather quickly for
the well being off my mother in-law. She needed 24/7 care.She …
Basement Remodeling Solutions For Mother In Law Suites
Do you have a big basement that would make a great living space
for your loved one, but no walk out? That's not a…
Remodeling Tips For Elder Care
If you are planning to build an addition to care for an
elderly parent, you may want to consider finishing out your…